CHESTFIELD GOLF CLUB
History
The distinction of possessing the oldest building used as a clubhouse in the world has been claimed for more than one golf club, but it is difficult to imagine that any can seriously challenge Chestfield whose home at Chestfield Manor is mentioned in Domesday and it is recorded that the Manor was once a gift from William the Conquerer to his half brother Bishop Odo.
The present clubhouse building is of 15th century construction which has been lovingly restored and furnished to provide a uniquely beautiful lounge with comfortable chairs and a first floor restaurant that is available for visiting players and friends, serving excellent cuisine. Be careful when returning to the top of the stairs in the restaurant – it is uphill!
​
The clubhouse at Chestfield is the;
'Oldest building being used as a clubhouse in the world.'
​
When the reconstruction and refurbishment of the clubhouse was complete in November 1984 the members had the pleasure of the company of Peter Alliss to perform the opening ceremony.
​​
Overhead shot of the course during the 20's. Much has changed.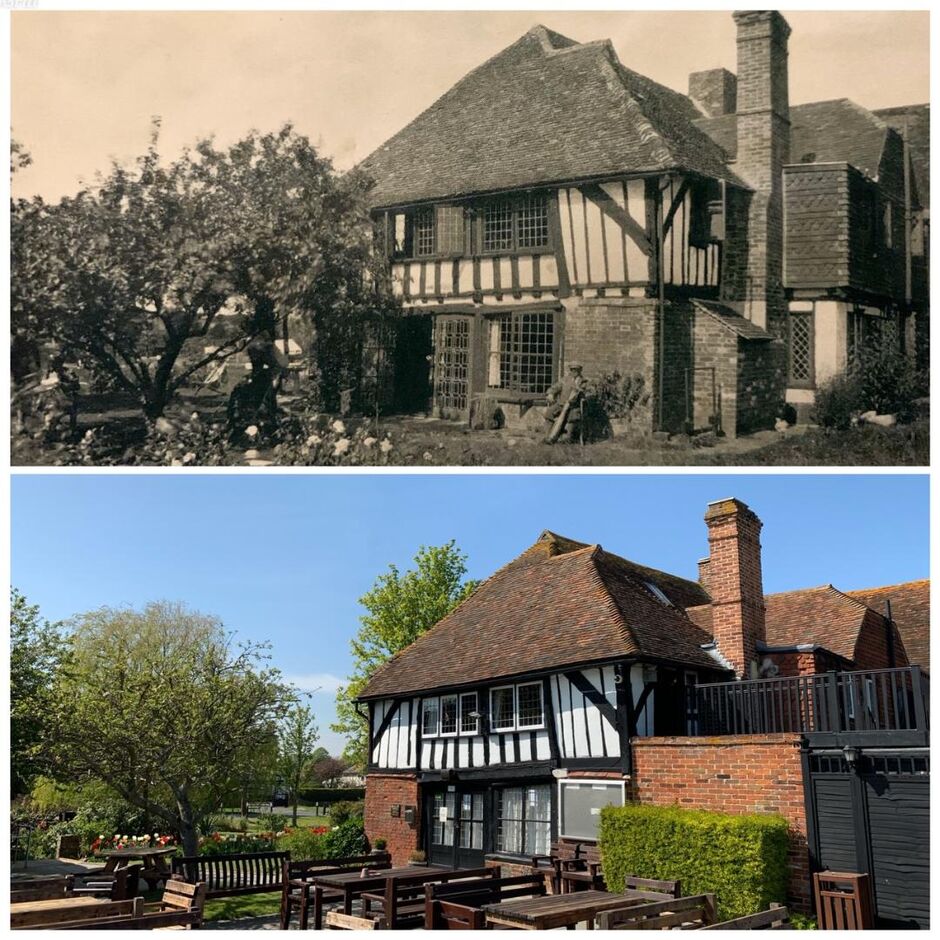 Our clubhouse is steeped in history dating back hundreds of years. A great place to sit outside and enjoy a well earned drink.